Services
If you are looking for Dentists, Dental Hygienists, Dental Assistants, or Front Office Staff for your dental office, Dynamic Dental Staffing Solutions can help! We provide dental professionals at competitive rates, who are experienced and have been thoroughly screened.
Dynamic Dental Staffing Solutions manages recruiting – including reference checks, skills evaluation, license verification, OSHA training verification, Hepatitis B vaccination verification, malpractice/liability insurance verification and HIPPA confidentiality. Dynamic Dental Staffing Solution acts as an extension of the client's permanent team, assuring that there is open communication between our clients and the staff.
Dynamic Dental Staffing Solution serves our clients by quickly responding to requests in a cost effective and timely manner. The team is ready to fill your next temporary or permanent position!
Temporary Staffing
Full-time
Part-time
Temporary
Vacations
Surgery leaves
Maternity leaves
Dental Professionals
Dentist
Dental Hygienist
Dental Assistant
Front Desk Staff
WHY CHOOSE DYNAMIC DENTAL STAFFING SOLUTIONS SERVICES IN DENVER COLORADO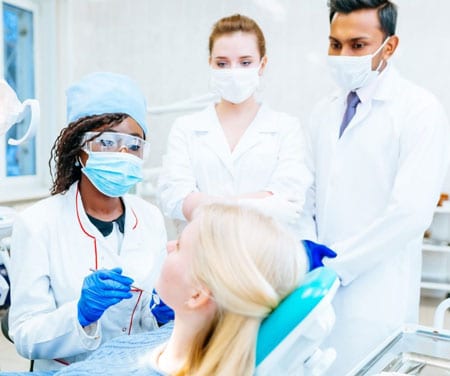 When it comes to professional dental staffing in Denver Colorado, Dynamic Dental Staffing is your trusted partner. We have decades of experience in finding the best dental practitioners with top-notch experience and rates.
As a dental staffing agency in Denver Colorado, we offer temporary and permanent placements. We can fill positions like dental hygienists, dentists, assistants, and front office staff. Our one-stop dynamic dental staffing solutions service Colorado and North Carolina will save you from the hassle of manually screening applicants.
All the dental staff we recruit are licensed, insured, reference-checked, and OSHA-certified. We focus on upholding the integrity and quality of service for your dental practices.
Unlike other agencies, we are on-call 24/7. We can respond during emergencies so that you can fill the position as soon as possible. We have representatives that will respond fast and help you settle with your new hire.
WHAT CAN YOU EXPECT FROM THE DENTAL STAFFING AGENCY IN DENVER COLORADO ?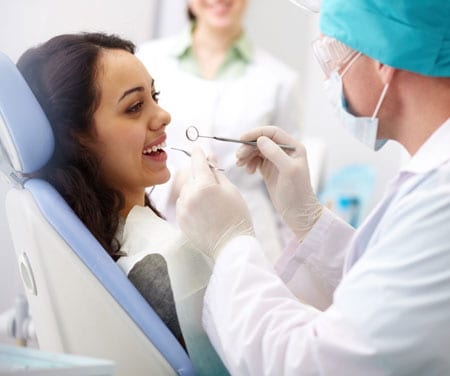 With Dynamic Dental Staffing Solutions service Colorado and North Carolina, you can expect high-quality professionals. We're both a permanent and temporary dental staffing agency in Denver Colorado that has a network of dental practitioners.
Instead of spending a lot on your own HR department, we can take the burden off your shoulders. We will be the ones to screen and look for candidates while you care for your patients.
Rest assured that every professional we recruit has passed our rigorous standards. We know that your time is valuable, so we respond fast with a shortlist of professionals for you to choose from.
Our deep knowledge of professional dynamic dental staffing solutions service Colorado and North Carolina allows us to find the right candidate for every company or organization. Most of all, we keep our rates competitive, so you won't have to spend a fortune just to establish a reliable staff.
Front Desk/Receptionist – Working as an Office Manager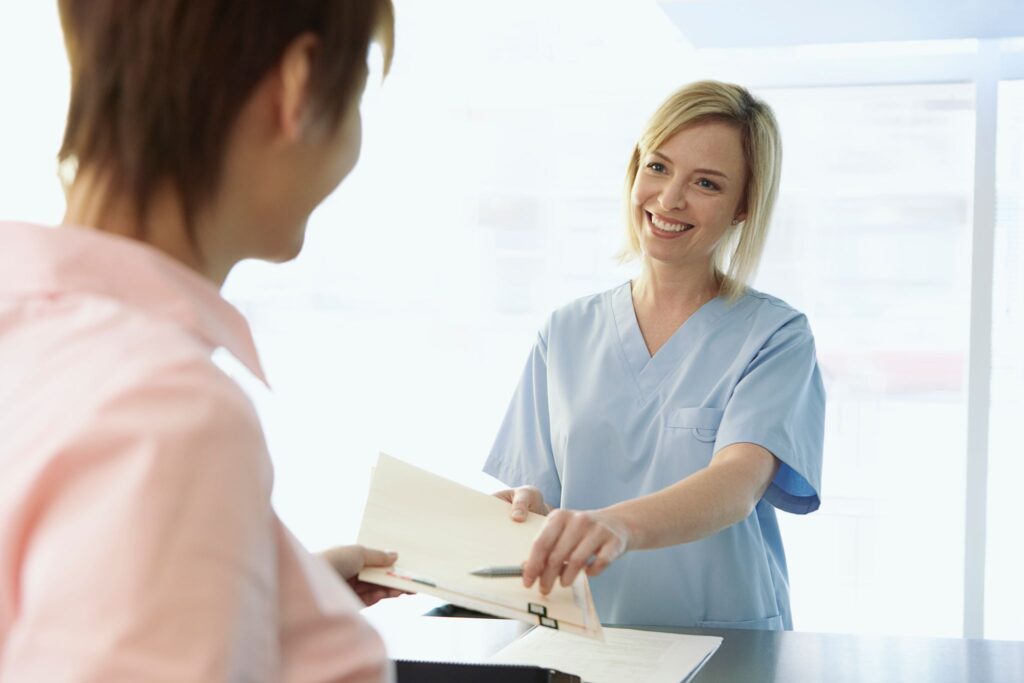 The receptionist's job is to maintain records and facilitate clients in getting what they come looking for a in a seamless and hassle-free manner.
Dynamic Dental Staffing Solutions is the first stop for clinics and hospitals that want a dental receptionist in Colorado (Denver, Aurora, Lakewood, Boulder, Westminster, Fort Collins, CO) and North Carolina (Fayetteville, Raleigh, Durham, Greensboro, Charlotte, Wilmington, NC).
We have a team of highly skilled researchers and recruiters that interviews and filter candidates based on dental terminology for front desk and another office related work. Since our inception, we have earned the trust and goodwill of our clients in finding the best talent for their clinics and hospitals.
That's why they revere us and reward us with the best online feedback for our services. For a quick word on recruiting the best talent, feel free to give us a call now and we will take it from there!